Survivor is dead! Long live Survivor!
Like the Phoenix from the ashes Survivor Blogosphere Edition is reborn!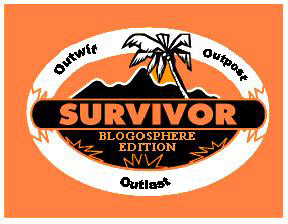 And unlike the Phoenix, Survivor II will be even better than the original. This time there will be prizes (real ones, too - not just the delusional ones we had last time) and 34% more trash talking! The new game will begin on June 1. See the Survivor site for particulars.
Contestants are still needed so spread the word!
Outwit ... Outpost ... Outlast
Posted by Jim at May 14, 2004 05:57 PM