Bandwidth Bandwidth Eek!
Guess who has these Sitemeter stats:
VISITS

Total 137,903
Average Per Day 3,655
Average Visit Length 1:14
Last Hour 2,331
Today 34,117
This Week 25,588
Bandwidth consumption, which had started to slow down, has now shot through the roof. I'm going to contact my hosting company and see if I can move to a higher plan without moving servers. I mean, well done guys, but so far today we've had more traffic than we did in the whole of March.
Oh, yeah: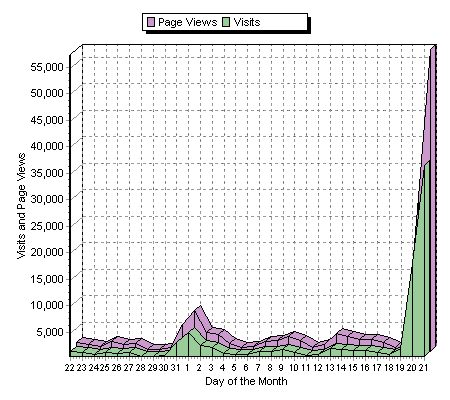 Posted by Pixy Misa at September 22, 2004 12:54 AM